High-speed palletising has positive impact on the bottom line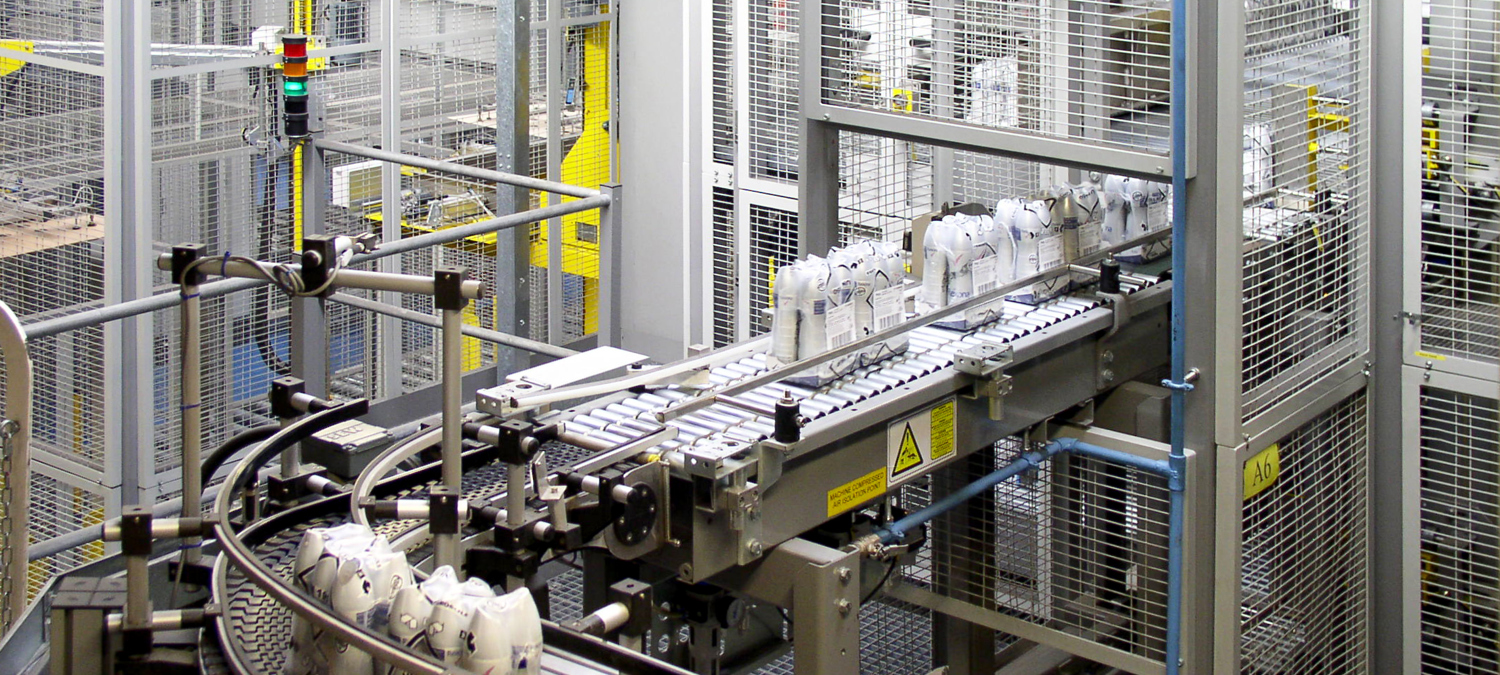 Palletising solution handles 500 aerosol cans per minute per production line
Unilever is a global leader in the personal care market. The Leeds factory is the largest of its kind in Europe, employing 300 people. The factory produces popular brands in personal care, including Dove, Sure, Axe, and Lynx.
---
Implemented in just 4 weeks
Close collaboration throughout
Palletising 4 lines simultaneously
2000 cans palletised per minute, 24/7
Challenge
The factory had partially outdated technology in its original palletising solution, limiting the possibilities to increase speeds on the production lines. 
Solution
Close and effective collaboration between Unilever and DAN Palletiser ensured a new palletising system.
Benefits
The palletising solution can handle high production capacity, 24 hours a day, seven days a week, ensuring increased productivity.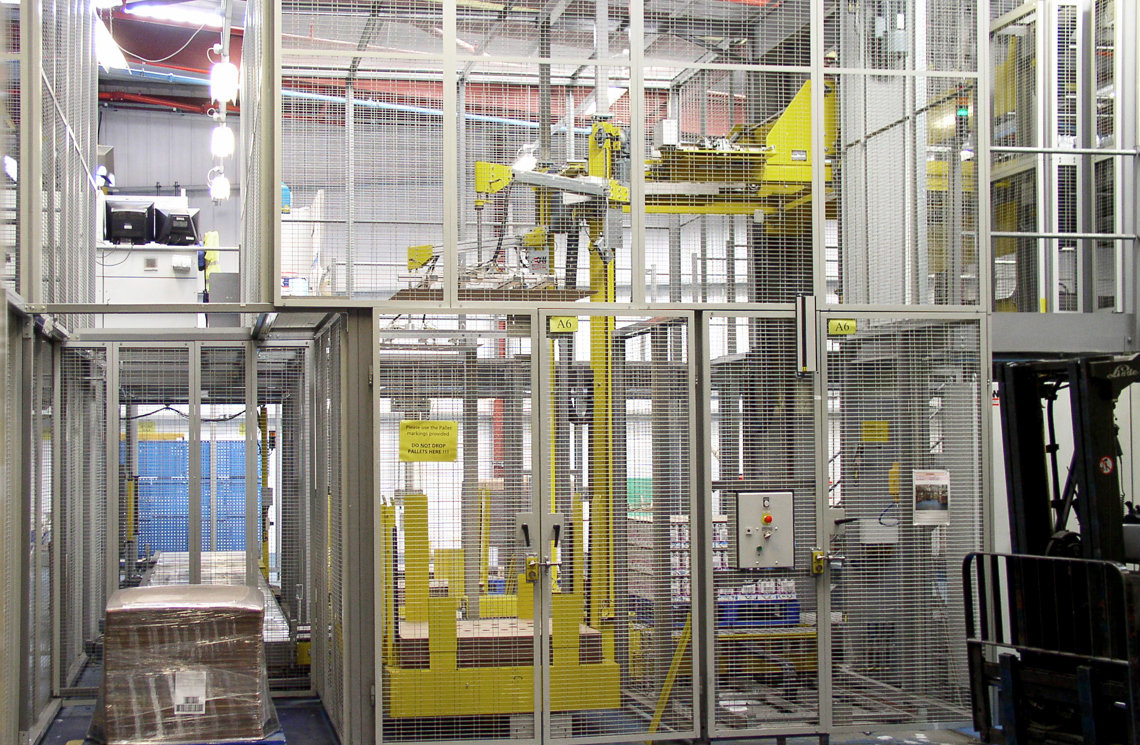 The palletising solution is based on two MK8/2 multi-palletisers, capable of palletising from four production lines simultaneously. Aerosol cans arrive from the production lines in plastic-shrunk trays of 6 units each. These trays are transported to the pallets through the packing lines at two height levels and in different pallet patterns.
Four different products from the production line arrive at the palletisers at once, and each palletiser palletises the products on two pallets, keeping the products separated. The pallets are then placed on a transfer cart that moves into position under the loading platform, depending on the product to be loaded.
It is possible to use different types of pallets simultaneously, such as Euro pallets, blue Euro pallets, and Chep pallets. The full pallets are transported on conveyors through a shrink wrap machine and are then ready for distribution.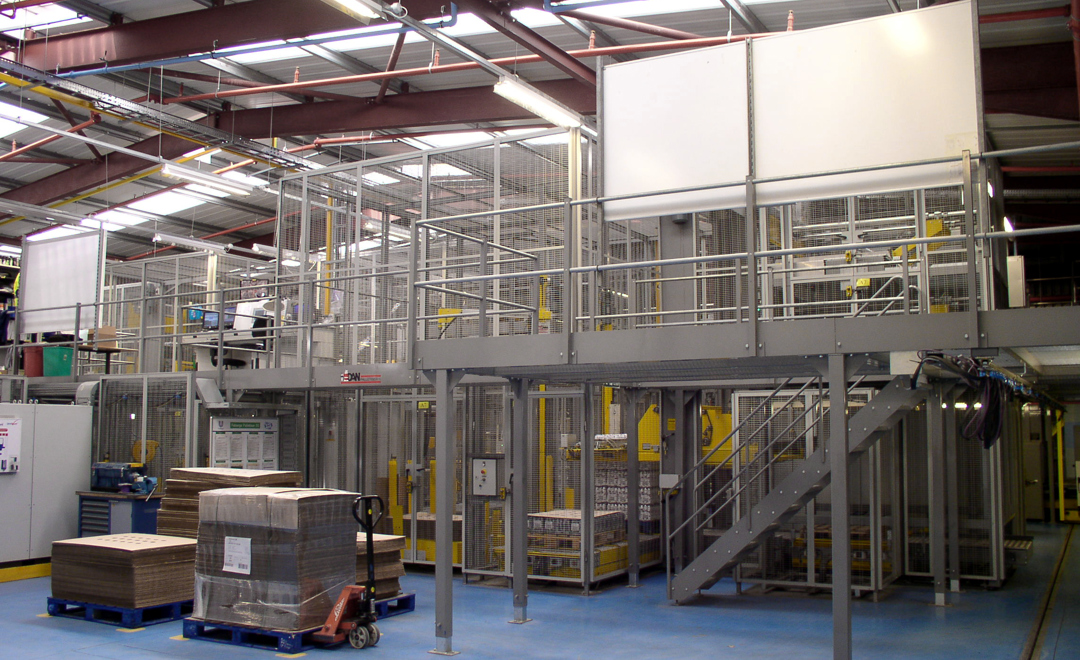 MK8/2 pallet loaders for Unilever in Leeds.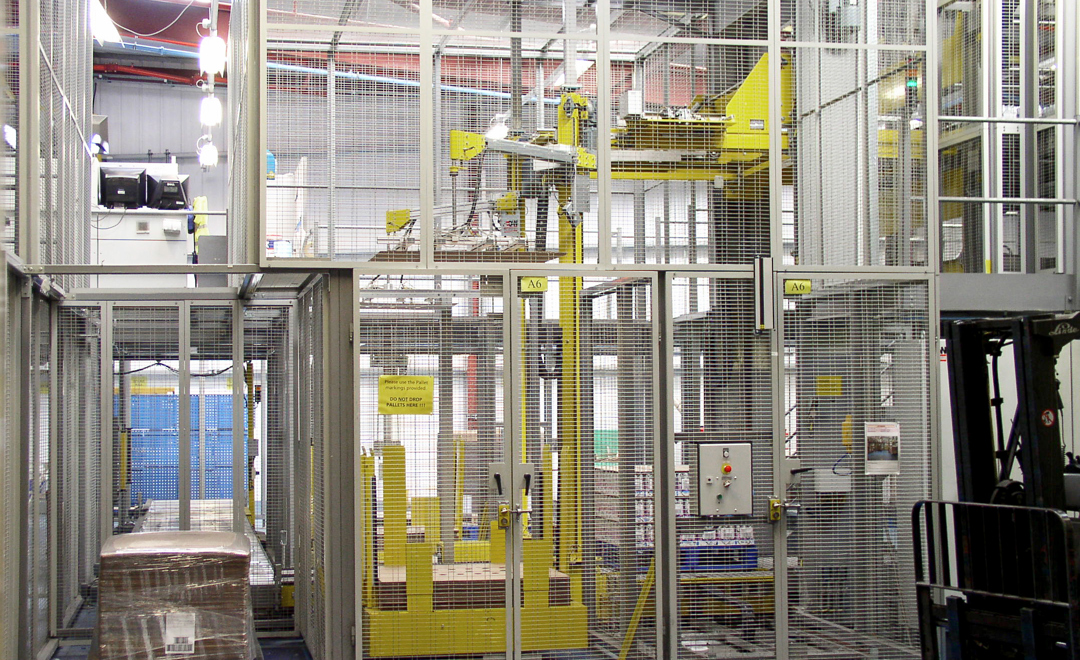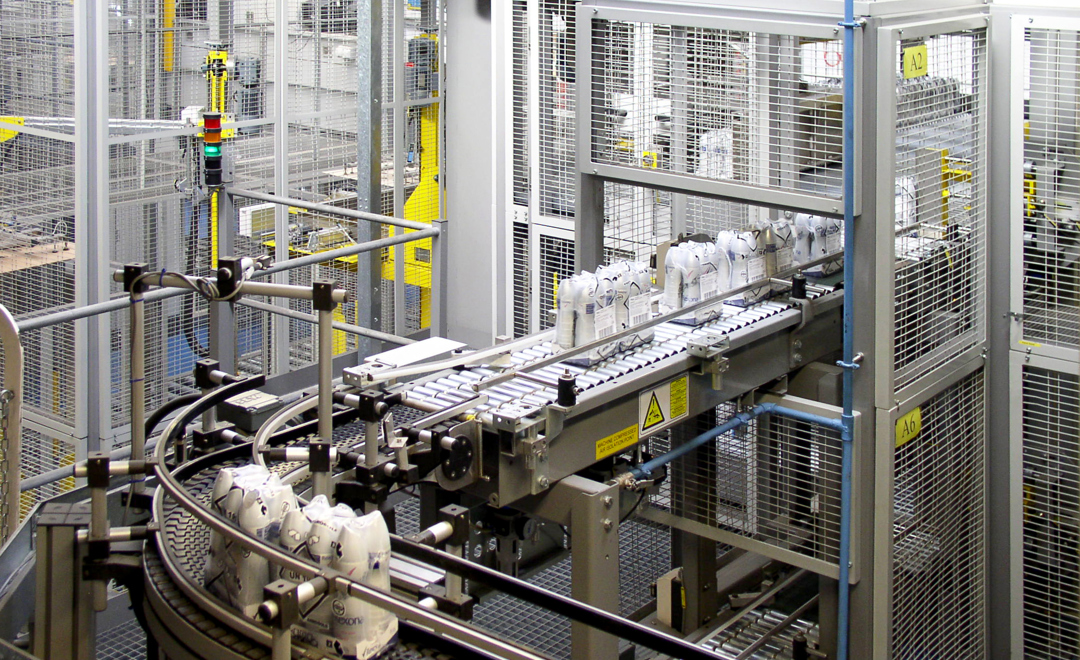 Pallet loader from DAN Palletiser to Unilever in Leeds
Project Manager at the Leeds factory, Gary Parkes, had positive experiences with DAN Palletiser from a similar palletising project at Nestlé. He was convinced that DAN Palletiser could deliver palletising equipment meeting the high-quality and capacity requirements. Consequently, DAN Palletiser became one of Unilever's preferred suppliers.
Close collaboration between Unilever and DAN Palletiser
The palletising solution had to be implemented in just 4 weeks, posing a challenge due to limited space. This was addressed through carefully prepared layouts and the advantages offered by the MK8/2 palletiser with high-level infeed.
2000 aerosol cans every minute, 24 hours a day, seven days a week
With a maximum capacity of 500 cans per minute per production line. No other palletising solution can match this high capacity.
"an integral part of our production facilities. We have a reliable system here that requires minimal maintenance and can operate at a very high speed. It means a lot for our flexibility and functionality. DAN Palletiser worked closely with us to develop the final solution, which works very efficiently with other parts of our production and our IT systems. It ensures a high degree of automation, thus increasing productivity and benefiting us in a highly competitive market,"
In addition to the successful installation and collaboration in Leeds, Unilever has invested in six fully automated MK3 palletisers from DAN Palletiser for their margarine factory in Katowice, Poland.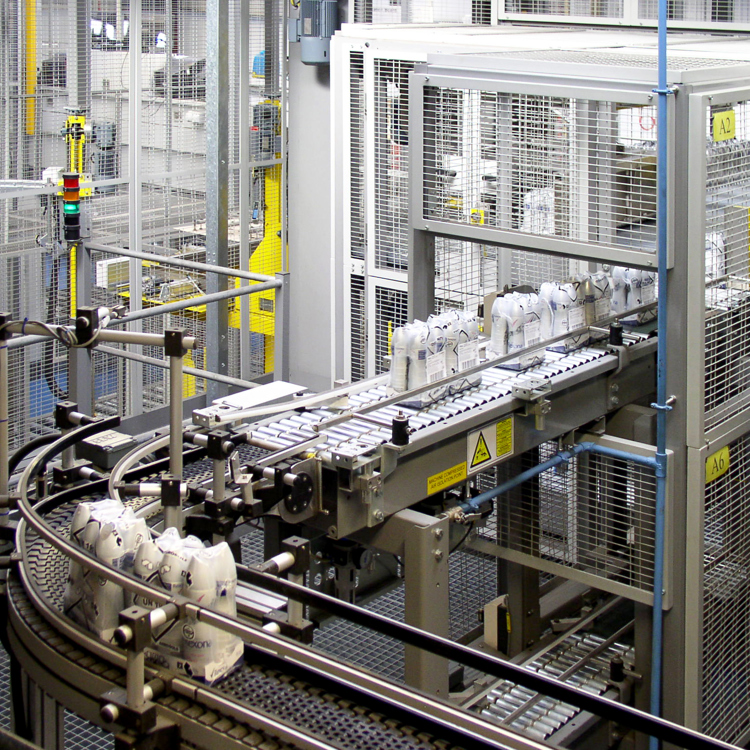 With dedicated employees, we ensure efficient service at the highest level, regardless of where you are in the world.
Call us at
+45 58 38 21 93
---
Contact us
We are ready to answer your questions
as well as take a non-binding talk about
the possibilities for automatic
palletising in your company.